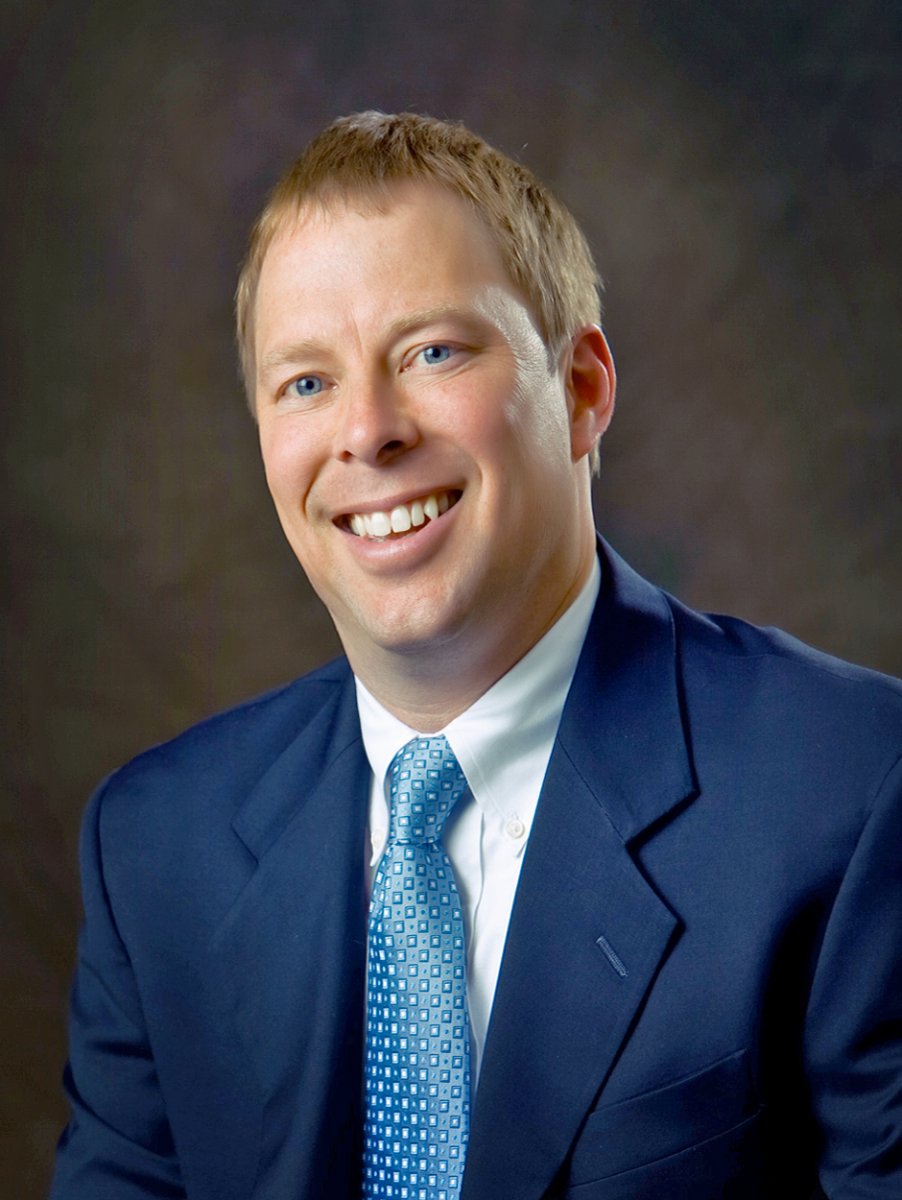 Hi, this is Dan Smith, General Manager. KOFM is an Equal Opportunity Employer. In accordance with the FCC's EEO regulations, any organization that distributes information about employment opportunities to job seekers or refers job seekers to employers may request that it be provided notice of KOFM job vacancies as they occur.
If your organization would like to be notified of such vacancies, please contact jobs@kofm.com and subject line: job vacancies. By mail as well to KOFM c/o job vacancies - 1710 W. Willow Suite 300 Enid, OK 73703. Each organization that wishes to be given notice of job vacancies must provide its name, mailing address, e-mail address (if applicable), telephone number, and contact person, and identify the category or categories of vacancies of which it requests notice. (An organization may request notice of all vacancies).
It is the policy of Williams Broadcasting, LLC to provide equal employment opportunity to all qualified individuals without regard to their race, color, religion, national origin, age or sex in all personnel actions including recruitment, evaluation, selection, promotion, compensation, training and termination.
Discrimination because of race, color, religion, national origin, age or sex is prohibited. If you believe you have been the victim of discrimination, you may notify the Federal Communications Commission, the Equal Opportunity Commission, or other appropriate agency. Go to Employment Opportunities for current openings.
Williams Broadcasting, L.L.C. is an equal opportunity employer and takes its EEO program very seriously. Overall station EEO activities are approved by Williams Broadcasting, L.L.C. General Manager, Dan Smith. Program Director and EEO Officer Alan Clepper, is responsible for ensuring Williams complies with all EEO requirements.
To comply with 73.2080(b) there are quarterly meetings between Alan, the sales manager, and station manager to ensure that we are meeting the requirements
of EEO.
To comply with 73.2080(c)(3), station management has sent Alan to various EEO classes each year to make sure KOFM and KGWA are up to date on the latest information.
Upper level management holds quarterly management meetings to analyze each employee's performance. Yearly meetings are held between management and each employee unit to examine the previous year's performance, and any salary changes. All employees are immediately informed of any changes in the benefits package, and of job openings available within the organization, in accordance with 73.2080(c)(4).
Performance is constantly reviewed by Williams Broadcasting, L.L.C. management and, as set forth in its EEO program, numerous training classes are attended by Williams Broadcasting, L.L.C. employees to improve diversity among current employees and candidates for future employment.
---
[KOFM / KGWA]
EEO PUBLIC FILE REPORT
February 1, 2014 to January 31, 2015
I. VACANCY LIST
See Section II, the "Master Recruitment Source List" ("MRSL") for recruitment source data
| Job Title | Recruitment Sources ("RS") Used to Fill Vacancy | RS Referring Hiree |
| --- | --- | --- |
| Account Manager | 1-22 | 17 |
| Promotions Coordinator | 1-22 | 15 |
| Sales Manager | 1-22 | 28 |
| | | |
| | | |
| | | |
| | | |
| | | |
| | | |
| | | |
| | | |
| | | |
[KOFM / KGWA]
II. MASTER RECRUITMENT SOURCE LIST ("MRSL")
RS
Number

RS Information

Source Entitled
to Vacancy
Notification?
(Yes/No)

No. of Interviewees Referred by RS

over
reporting period

1

AARP

6539 East 31st Street. Ste 6

Tulsa, OK 74145

N

0

2

American Broadcasting School

2843 East 51st Street

Tulsa, OK 74105

N

0

3

Alva Review Courier

Alva Oklahoma

N

0

4

American Indian Ed. Training & Emp Ctr

4801 North Classen Blvd. Ste200

Oklahoma City, OK 73118

N

0

5

Cheyenne and Arapaho Tribes

PO Box 67

Concho, OK 73022

N

0

6

The Black Chronicle

P.O. Box 17498

1528 N.E. 23rd Street

Oklahoma City, OK 73136

Y

0

7

Booker T. Washington Community Center

800 South 5th Street

Enid, OK 73701

Y

0

8

Commanche Nation

PO Box 908

Lawton, OK 73502

N

0

9

University of Central Oklahoma Career Services

100 N. University Drive

Edmond, OK 73034

(405) 974.3346

Y

0

10

John Brown University

2000 West University Street

Siloam Springs, AR 72761

Y

0

11

Carver Education Center

815 South 5th Street

Enid, OK 73701

Y

0

12

Comprehensive Community Rehab Svcs

7146 South Bradeen Ave. Ste 500

Tulsa, OK 74136

N

0

13

Daily Oklahoman Newspaper

N

0

14

Department of Human Services

444 South Houston

Tulsa, OK 74127

Y

0

15

Enid Chamber of Commerce

210 Kenwood Blvd

Enid, OK 73701

N

1

16

Enid NAACP local chapter

2716 E. Cherokee

Enid, OK 73701

Y

0

17

Enid News and Eagle

227 West Broadway

Enid, OK 73701

N

1

18

KOFM/KGWA

1710 West Willow

Enid, OK 37303

N

0

19

Walk-In

0

20

Word Of Mouth

N

0

21

Transfer

N

0

22

Internal Promotion

N

0

23

On air commercial

N

0

24

Re-hire (former employee

N

0

25

Langston University

P.O. Box 97

Langston, OK 73050-0907

Y

0

26

Muscogee Creek Nation

PO Box 580

Okmulgee, OK 74447

N

0

27

NWOSU, Enid Campus

28

OAB Job Bank

6520 N. Western, Ste 104

Oklahoma City, OK 73116

1

29

Southern Height Community Organization

459 East State

Enid, OK 73701

Y

0

30

TPI Staffing

320 West Maple

Enid, OK 73701

N

0
[KOFM / KGWA]
III. RECRUITMENT INITIATIVES
TYPE OF RECRUITMENT INITIATIVE
(MENU SELECTION)

BRIEF DESCRIPTION OF ACTIVITY

1

Job Banks / Internet Programs

Job openings in 2015 were posted on the OAB Job Bank (oabok.org), which disseminates job opportunity information to over 40 organizations that target women, minorities, and those interested in careers in Broadcasting.

2

Participate in Events Related to Career Opportunities in Broadcasting

January 2015, Alan Clepper and J. Curtis talked with the OBA journalism class about effective reporting and a career in broadcasting.

In February 2015, Drummond, Fairview, Ringwood, Waukomis, Pioneer, Garber, Timberlake, Medford, Kremlin, Chisholm and Hennessey FFA chapters job shadowed Alan Clepper.

In February 2015, KGWA news director J. Curtis and KOFM program director Alan Clepper judged the NW District high school news writing competition, and advised the winners about careers in broadcast news.

October 2014, KOFM and KGWA staff manned a booth at the annual United Way chili cook off fundraiser, speaking with hundreds of people about radio as a career.

3

Establish Training Programs for Current Employees

We sent the following employees to training for career development: Chris Prince, Mandy Choate Jay Hoberhect, Alan Clepper, J. Curtis Huckleberry, and Christin Alley .

We sent the sales and broadcast staff to several classes during the Oklahoma Association Of Broadcaster's annual convention.
---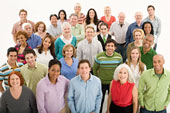 DO YOU WANT US AS CUSTOMERS?
---
---
---
---
---
---